Radon Mitigation in Des Moines, Ankeny & nearby
We provide professional radon abatement services in Central Iowa
Watch to learn about the best radon mitigation methods and how they can reduce radon levels in your home.

Iowa Radon Defense provides homeowners in Central Iowa with free, in-home consultations for radon removal and radon abatement.
One of our radon specialists will visit your home and conduct a Structural Analysis and Design Survey with you. At that time, we'll go into detail about everything you need to successfully mitigate radon in your home. We'll also answer any questions you may have about radon, identify where radon may be entering your home, and work with you to customize a written estimate for a radon mitigation system.
Iowa Radon Defense is proud to be a member of the National Radon Defense network. As a NRD partner, our customers can rest assured that all radon mitigation services are performed by an experienced, highly-trained radon specialist.
Our Iowa service area includes Des Moines, Ankeny, Ames and areas nearby.
For a free radon mitigation quote, contact us today!


"Good quote on time. Neatly done work"
"Good so far! System is running fine. Pretty seamless..."
By Andrew A.
Des Moines, IA
"The system is looking pretty good. Everything did go very..."
Installing Your Radon Mitigation System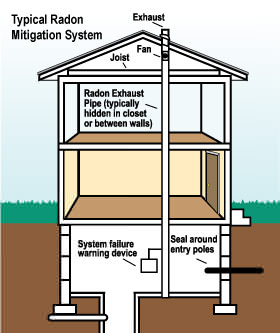 Iowa Radon Defense's radon exerts are trained in accordance with the highest industry standards in the proper installation of radon mitigation systems, which are designed to pull radon from the home and expel it safely outside.
In addition to their training, each of our radon expert is fully licensed to perfrom all required radon services. You can feel confident knowing we've used the highest quality solutions while adhering to the highest standards.
The way your radon mitigation system is designed will depend on multiple design components present in your home. For example, the existence of a basement or crawl space (instead of a slab foundation) will be a significant determining factor in choosing which mitigation system is needed.
Iowa Radon Defense also provides multifamily radon mitigation in compliance with the HUD Radon Policy. If testing confirms radon levels above 4 picocuries (pCi/L), mitigation must be performed by a radon professional reduce the level of radon gas in the air to a safe amount.
Common Radon Mitigation Techniques
As noted above, these procedures vary slightly depending on the type of system installed.
The "Stack Effect" is Addressed


The stack effect refers to the natural movement of air (and radon gas) in your home, which moves upwards like air moving through a smoke stack. This phenomenon pulls air up from your basement, crawl space, and/or lower levels, pulling it upwards through your living space and out through the attic and upper levels. By depressurizing the soil beneath your structure, you can reduce how radon gas participates in the stack effect.

Radon Gas is Redirected
Once the stack effect is address, the next step is to drill a hole through the concrete foundation slab, basement floor, or surrouding earth. This creates a suction point, and in some cases, multiple suction points may be necessary. Once through the hole, the radon gas travels through a connected PVC pipe that either runs through the house or outside of it.
The Radon Gas Is Vented Away From Your Home
Radon gas is vented through this pipe to a fan located either in the attic or along the top of the structure. From there it's directed out of the pipe anddiverted harmlessly away from your home.
All Radon Entryways Are Sealed


Next, we use a urethane caulking compound to seal entery points and prevent radon gas from continuing to seep into your home through cracks, gaps, and other openings.

A Final System Analysis is Performed


Once the radon system is installed, our technicians will perform a complete system inspection. This comprehensive inspection is done to make sure the radon mitigation system functions according to current industry standards, providing the protection your family is counting on. Your specialists will make sure the radon system is labeled properly, confirm that the fan is functioning properly, and check over other key system details.

Your Home Is Retested For Radon
Within 30 days of the completed installation, your radon levels will be retested. This ensures that your system is working effectively and that radon levels are being maintained at recommended levels.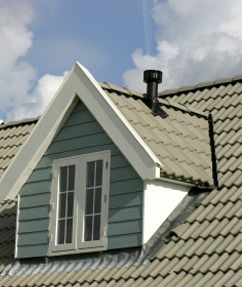 A radon mitigation system will protect your entire home from radon gas.
We Can Help You Control Radon In Your Home!
At Iowa Radon Defense, we know that radon mitigation is not always a budgeted household expense, and we'd like to work with you to achieve the best value within your price options. To this end, we offer a variety of payment and financing options for your convenience that will help you begin the process of controlling radon and transforming your home into a safer, healthier space. Once a radon mitigation system is in place, we offer annual maintenance packages to keep it in peak performance, giving you peace of mind that your family will remain protected from harful radon.
To learn more about how we can customize a radon mitigation system, contact us by phone or e-mail today! We'll work with you to schedule a radon test or receive a free radon mitigation system quote at a time that's convenient for you!
We service homes throughout Waterloo, West Des Moines, Johnston, Waukee, Clive, Altoona, Indianola and surrounding areas. For additional radon abatement information, visit our parent network, National Radon Defense.